Buy dangote cement for factory promo price(1,000. 00per50kg - Kano
Thursday, 3 November 2016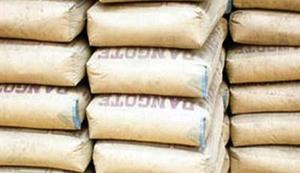 Contacts

Muazu

+2349031859388
Item description
BUY DANGOTE CEMENT FOR FACTORY PROMO PRICE OF 1,000.00 NAIRA ONLY PER FIFTY (50) Kg BAG
Leading cement manufacturer, Dangote Cement Plc slashes prices on the essential
construction product to raise its stakes in the Nigerian cement market.
Devakumar Edwin the group managing director of Dangote Cement says that the move was in
line with the company's commitment to the nation's dire need for the development of
infrastructure and to boost the federal and state government's ongoing effort to reduce
the near 20 million housing deficit in Nigeria.
FOR MORE INQUIRIES
2349031859388.